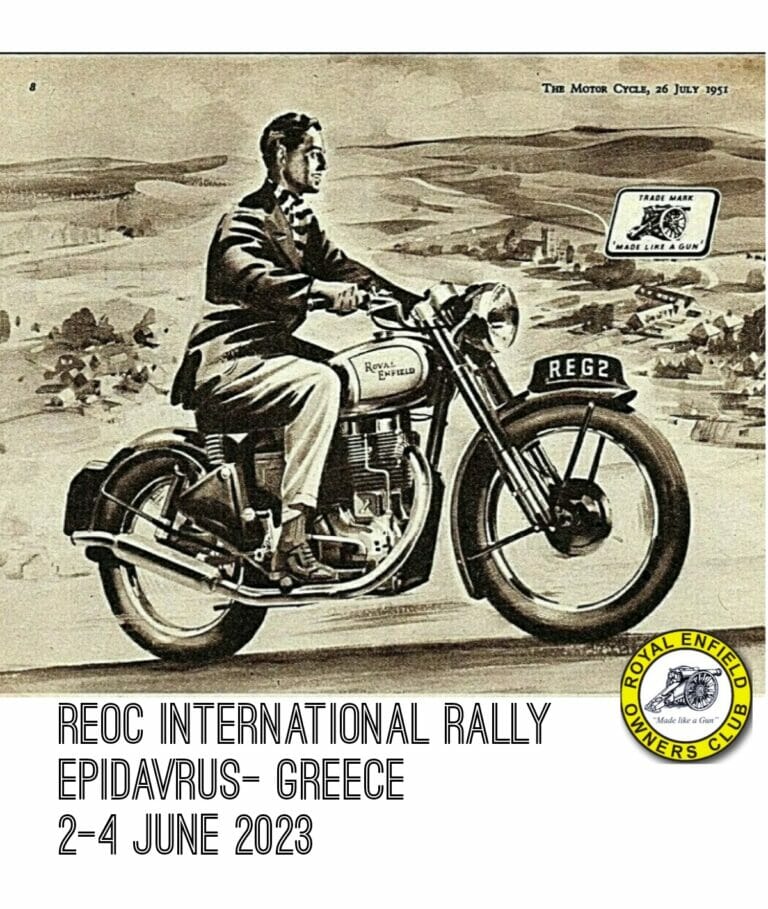 Royal Enfield International Rally 2023
The dates for the REOC International Rally 2023 have been confirmed. They are: Friday 2nd June through Sunday 4th, inclusive.
The venue is The Nicholas 1 campsite, Epidaurus, Greece. The booking has been made for 60 camp site places plus 9 on site double rooms and 5 studio apartments.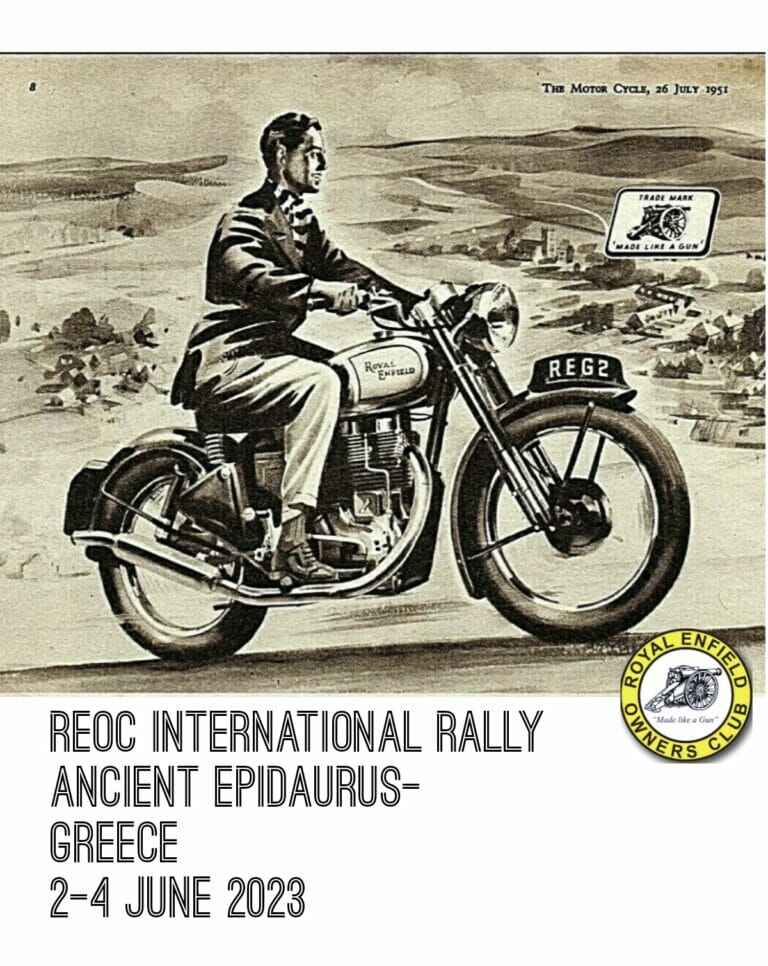 The location is here: https://goo.gl/maps/puG1EjZoM7fLruHq5
The rooms are 75 Euros per night (including breakfast), the apartments are 95 Euros per night, the various camping options are shown on the attached pricelist. If you want a room or apartment, book soon, as they are sure to go quickly (as of writing there were twelve still available), and if shared, offer some more luxury at little more cost than the camping fees.
Given that Epidaurus is only 85 miles from Athens some older REOC Members may wish to fly to Athens, hire a vehicle and take an apartment. The site is 125 miles from Port Patras, for those who wish to ferry a bike from Italy.
So far the plan is for ride outs, music, a couple of talks and a traditional Greek dinner, hopefully with plate smashing! Epidaurus is also home to an amphitheatre.
No doubt some members will want to make it an extended holiday by riding there and back. Why not advertise via the official REOC facebook page if you are looking to find and coordinate with other club members as riding companions?
Members should book their camping or accommodation through the Greek branch by emailing reocgreece@gmail.com.  Whether camping or using the rooms or studio apartments, the minimum stay is two nights. The Greek branch encourages members to camp wherever possible.
A price list for the event can be downloaded from here (click on the link to see the full flyer): reoc-international-rally-2023.pricelist